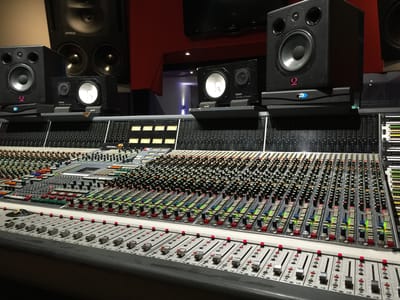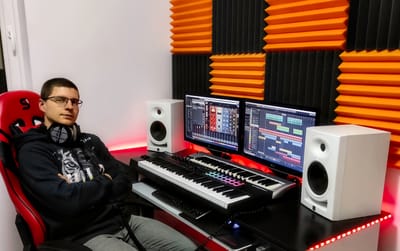 Music producer can make for you a lot of task starting from recording/vocal corection ending up on mastering and prepering your dream song for release. If your looking for afreelancer music producer you came to a right place. But before we talk about the prices we need to answer what are these services are and what "items" are included in it ;)
Vocal editing
- this is the most imporant part of the production process.A vocal perfomance serves as the strong foundation for a song, so by editing your vocal we create a platform for the rest of the production.
Music Arrangement
- it's the begginig of making the song. We create a music track form scrach but adding drums, percussions, bass, guitars, lead, strings, synths, FX. It's the time to make individual tracks for all instruments, to be creative and inventing melodies etc. Arrangement is the foundation of the song but it won't sound good without a mix.
Mixing music arrangement
- When you have your arrangement you need to mix it first. The mix make arrangement feel like a song, rather than a loose affiliation of parts and tracks. Mixing is a very complex proces. The mixing engineer need to balance all the tracks and do whatever it takes to make them feel like a solid, cohesive song. I use tools like EQ, compression, panning, and reverb. I strive for reducing clashes between instruments, tighten grooves, and emphasize important song elements. I add all sorts of crazy effects when necessary—reverb, delay, modulation, pitch fx, anything that serves the material. You give me three to 200 tracks of material, and i give you a cohesive song.
Standard vocal editing
- pitch correction, level, volume automation removingunwanted elements (pops, clicks etc.), DS'ing. Max 20 individual tracks.
Premium vocal editing
- standard +fix timing, tempo allignment issues, harmony alignment, adding effects. Up to 50 individual tracks.
Mastering mixed track
- Mastering involves processing mix into its final form so that it's ready for distribution, which may include transitioning and sequencing the songs. It is not only to make the song sound louder (but this is one of the part of mastering). Its the final process that your music undergoes before distribution. Its primary aim is to polish your mix toits finest presentation and prepare it for distribution on CD, vinyl or the internet.During mastering i use EQ's, compressors, limiters, vibe-enchancing effects like character EQs, stereo widers and tape saturation to give your mix a radio-friendly sound.
Remember
- we can make good mastering only when we have a good mix quality and good audio quality files.
I always approach each order individually and discuss the scope in detail before starting work. Your satisfaction with the completed order is the most important.